Google is changing how it's tracking data. Here's why you need to update your website to start using Google Analytics 4.
Your customers are looking for your business online, and every time they click on a new link they leave behind rich insights into their behavior, interests, and habits. Using Google's tools, you can capture that data and use it to tailor your marketing strategy to best target high-value customers.
Without this data, your website and online presence are effectively flying blind. Running a website without accurately capturing user information makes about as much sense as driving a car with your eyes closed.
So, what is different now? For the past 17 years, Google has collected data using Universal Analytics (UA), but that's going to change as of July 1, 2023. On this date, UA will stop processing new hits and all new data will be exclusively collected by its new system, Google Analytics 4 (GA4).
Why this matters to you
It's vital to upgrade to GA4 as soon as possible – setting up GA4 after July 1, 2022, means that as of July 1, 2023, you will not have complete year-over-year data for your website's traffic. Upgrading right now won't affect your UA data. The two systems will work in tandem to collect information on incoming visitors for each account. What's so valuable about this specific data?
GA4 allows you to track users across platforms and applications
Internet search is rapidly shifting to primarily mobile – as of May 2022, 52.79% of all web visits are done through mobile devices. GA4 is built to account for this by enabling native tracking analytics across websites and applications, enabling users to pull analytics from multiple places to compare data across different channels.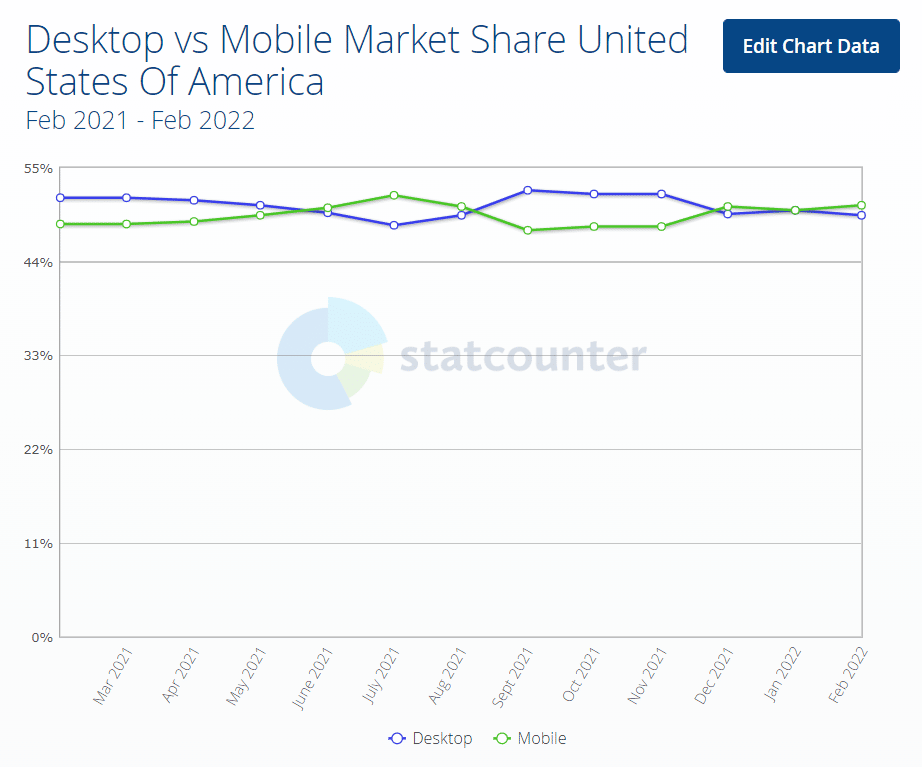 Tracking customers across more than one website visit or location has been a struggle in the past, but GA4 enables users to create 'Information Streams' including iOS apps, Android apps, and websites in each property. This allows you to identify users as they navigate from app to website to build a complete picture of how they first came across your information and what steps they took following that initial discovery all the way through the conclusion of their purchasing journey. If you have YouTube ads as part of your ad campaign, GA4 can even track those engaged views along with the rest of the data.
Why is Google changing to GA4?
While UA has been a valuable source of data and insights since it launched in 2005, advancements in technology and Google's own understanding of how users interact with the internet means that after what will be 18 years of service, it's time for an upgrade.
GA4 excels at predicting user behavior through machine learning and artificial intelligence to fill in data gaps that exist in current reporting metrics. UA data was useful but had some misleading metrics and data gaps. GA4 was designed in part to fill these gaps while also being the next generation of this tool.
These updated data gathering methods are also designed with the future of data privacy in mind. Third-party cookies have traditionally been a key part of understanding consumer behavior in the modern digital landscape, but they are slowly being phased out through a continued push for greater online privacy. GA4 is designed to account for this with updated modeling tools that can build a complete picture of user habits by filling in gaps where individual data isn't accessible, whether that's by the lack of cookies, hardware blocks, software blocks, or government regulations.
Learn more about GA4 and what comes next
GA4 should be a core part of your digital strategy moving forward. Amsive Digital's blog has a complete FAQ covering everything you need to know, including:
Installation
Set up
Navigation
Read on to learn more about GA4, and to learn more about how Amsive can help you stay on the cutting edge of omnichannel marketing trends.