Unleash the power of data-led direct marketing.
Looking to strengthen 1-to-1 connections with your best consumers? Increase response and ROI with our full suite of direct marketing solutions.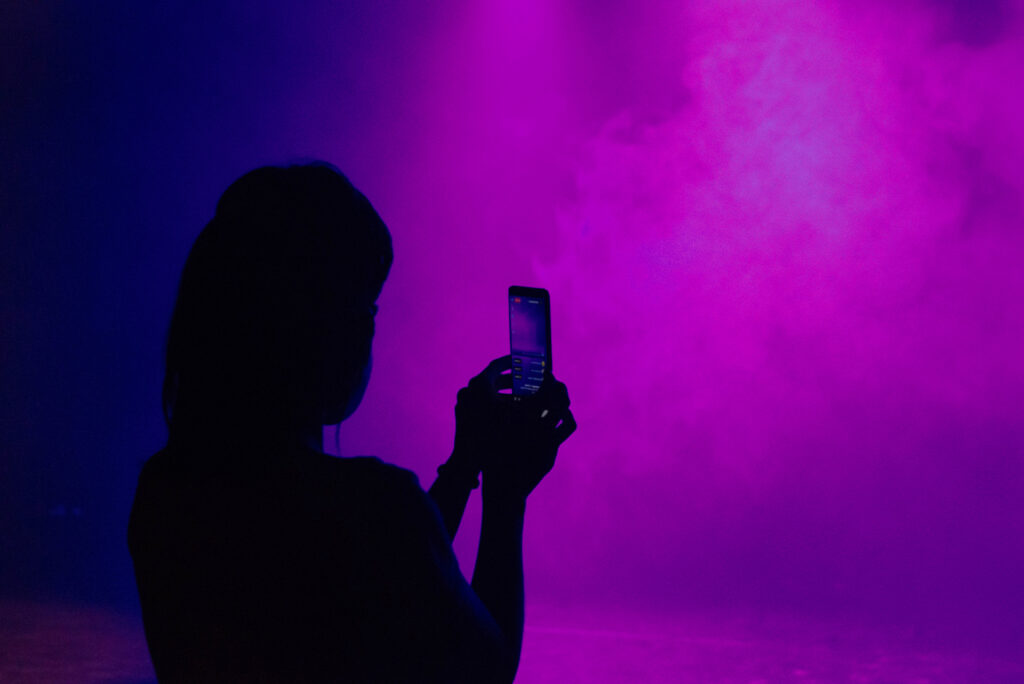 Create stronger consumer connections.
We create stronger consumer connections through integrated data-driven targeting, breakthrough creative, and closed-loop measurement. Our proprietary consumer intelligence and predictive modeling build precise segments to enable true one-to-one messaging across channels like direct mail, email, and DRTV.

Our full suite of direct marketing capabilities includes strategy, production, fulfillment, and rigorous tracking to optimize engagement. Detailed analytics provide clear visibility into performance to refine messaging and offers. With stringent protocols and advanced security solutions, we safeguard data and drive results for highly regulated industries.

Combining innovation and expertise across today's customer journey, we help brands connect with their highest-value audiences at scale. All in-house. No hand-offs. No fumbles. We're an extension of your team.

Personal. Efficient. Measurable.
Direct Mail
Reach your best consumers with targeted, valuable direct mail communications. Our data-driven approach identifies your most profitable audiences for precision targeting. We combine state-of-the-art production and fulfillment of direct mail with a suite of measurement solutions to optimize performance.
Email
Drive engagement and conversions with highly personalized, timed email messages informed by data. Our goal is to deliver value-focused content matched to each subscriber's journey, converting them into loyal brand advocates.
Customer Communications
Amsive is trusted by some of the most highly regulated organizations in the world to handle sensitive data and customer communications. From safe, compliant data security to quality execution and comprehensive tracking, reporting, and measurement, we ensure that our clients' customer information is handled securely from beginning to end.
DRTV
Advance your direct response television strategy with superior targeting, efficient media planning, and creative that compels action.
Why Amsive? We activate your best consumers at scale.
Unrivaled Audience Science
Proprietary data and modeling build high-quality consumer segments for true one-to-one messaging. Learn more about your known consumers to personalize engagement.
Innovative predictive modeling
We leverage AI and machine learning to build precise consumer intelligence, identifying your highest-value consumers. Our models optimize targeting to improve response rates and lower acquisition costs.
Continual creative testing
Constant A/B testing and optimization refine messaging and offer to boost campaign results. We iterate to find the right creative formula that motivates your ideal consumers.
End-to-end service
Our in-house team handles every component, maximizing efficiency from audience building to production and fulfillment. No hand-offs mean faster velocity and tighter quality control.
Superior security for highly regulated industries
Rigorous protocols and advanced solutions safeguard your data, meeting stringent requirements. You can trust us to manage sensitive information securely and compliantly.
Closed-loop measurement
Detailed analytics provide unmatched visibility into performance across touchpoints to measure incremental lift. Drive ROI with the insights to optimize targeting, offers, and creative.
The highest level of data security.
Rigorous protocols and industry-leading solutions safeguard your data throughout the direct marketing process, from encryption to access controls to regular auditing of our security controls. Our cybersecurity experts, state-of-the-art systems, and constant vigilance ensure we meet the most stringent security standards required by our financial, healthcare, and government partners.
Better audience data boosts direct performance.
We lead the industry with our consumer data and Audience Science capabilities and applications. Expand your audience targets with our expansive agency data platform – building and modeling your highest-quality households.
Pump up your personalization.
Our performance-led creative strategy is centered on insights from your ideal audience. Clear, persuasive copy meets impactful visualizations, bringing the value of your brand to life – and sharing highly personalized value with every consumer. Our testing framework thoroughly analyzes and optimizes to refine advertising and communications from every angle.
Full suite of measurement solutions.
Granular details. Holistic results. See the entire picture with detailed, custom analysis and reporting with a full suite of measurement solutions, identifying exactly where to drive performance further.
Case Study
Leveraging our proprietary audience approach, we transformed this national insurance carrier's marketing, achieving personalization and relevancy, and reducing cost per bind.
Thinking beyond direct channels?
Discover more direct marketing insights.