This article originates from Lily Ray's YoastCon presentation on January 20, 2022.
Jump to: The Rising Threat of Amazon | The Impact of Coronavirus | Bill Ready: Google's New President of Commerce | The Impact on SEO | Google's Product Review Updates | Predictions
In September 2021, Google held its annual Search On virtual conference to share how it's "using AI innovations to make the world's information more helpful" for searchers. This conference shares important news and updates for the search marketing industry as Google's direction and its new product launches directly impact our work.
In recent years, many of Google's communications have focused on the topic of E-A-T — expertise, authority, and trustworthiness — especially as it relates to their fight against misinformation online. Indeed, at Search On 2021, Google highlighted changes to its "About This Result" feature, allowing users to better understand how Google ranks its results and how much users can trust the information found on ranking websites.
However, there was another topic that seemed to take the spotlight beyond Google's E-A-T-focused updates: eCommerce and Google Shopping.
Within a span of 45 minutes, Google unveiled a variety of updates related to shopping on Google, such as its Shopping Graph, window shopping on search, new ways for the user to see if products are in stock near them, and more. This dovetailed off of a similar announcement made earlier in the year at Google I/O: Google would be partnering with Shopify to enable millions of merchants to easily integrate with its Merchant Center for free.
Shortly after the Search On conference, I noticed Google launched this advertising campaign in New York City (and possibly elsewhere), which immediately caught my eye.
Google's out-of-home advertising campaign explicitly asked the user to search for transactional keywords on Google, such as "high waisted jeans" and "chunky boots." I found this puzzling: everyone knows how to Google things. Why would Google allocate advertising resources to tell people to search for these products?
With Search On's emphasis on shopping with Google and this new advertising campaign, it was becoming clear that Google's business priorities were shifting to focus on making its Google Shopping marketplace more appealing for users and merchants alike.
The Rising Threat of Amazon
For a number of years, there have been murmurs in the search marketing community about Amazon's slow but steady increase in market share among search engines.
In 2020, ChannelAdvisor reported that 53% of product searches originated on Amazon. By 2021, according to a separate study by JungleScout, that number had increased to 74%.
This growth in Amazon's market share shouldn't necessarily surprise anyone. With features like Amazon Prime, same-day shipping, 1-click purchase, and an efficient return policy, Amazon has become by far the quickest and easiest way to make most purchases online.
For Google, the ease of making an Amazon purchase poses a particularly significant threat. The types of transactional keywords users search for to make purchases on Amazon happen to be some of the most competitive (and therefore lucrative) keywords on Google Ads.
According to our Senior Director of Digital Media, Inna Zeyger, "Amazon shopping is a very appealing supplementary channel in addition to search and social, particularly for generic keyword search and generic shopping — tactics that are notoriously difficult to break even in for highly competitive categories. Keep in mind, it's tough to beat Google and Meta's reach. However, at a fraction of the budget, Amazon ads can make a significant impact on the bottom line, profitability, and exposure of brands to net new customers."
The results our clients have seen speak for themselves. According to Zeyger, for an established brand in the fashion and accessories space, Google Shopping landed at a 3-4x return on ad spend (ROAS), whereas Amazon sponsored ads landed at a 7x ROAS at a comparable level of spend to shopping. For another client in the canvas art space, generic keyword search CPCs in the $7-10 range often made running generic search too cost-prohibitive to scale at a 4x ROAS. Amazon achieved at 15x ROAS consistently at 2x the spend of generic.
While Google's loss in search engine market share is significant, what's likely even more critical to Google is the fact that it's losing market share on highly competitive commercial keywords, which drive the most revenue for Google's advertising business. As astutely pointed out by Faisal Masud in his excellent LinkedIn post on this topic:
This has caused Google to rapidly lose market share in digital advertising, their primary source of income. In 2020, Google generated $147 billion in ad revenue, but the company's total share of the US digital advertising market declined sharply from 31.6% to 28.9%, while Amazon's share soared from 7.8% to 10.3%.

Faisal Masud, The Last E-Commerce Duel Between Amazon and Google
Masud also highlights two key facts about how Google is responding to this threat. First, Google explicitly acknowledged Amazon to be its biggest competitor as far back as 2014. Second, Amazon's trend of slowly chipping away at Google's market share has, according to the Wall Street Journal, "raised alarms inside Google, prompting CEO Sundar Pichai to assure Alphabet's board that rejuvenating its flagging e-commerce efforts is a priority. And now he must fix a mess of Google's own making."
With this threat in mind, Google's advertising campaign aimed at encouraging users to search for product keywords begins to make a lot more sense.
The Impact of Coronavirus on Ecommerce
Along with the increasing threat of Amazon, the coronavirus pandemic has added even more urgency for Google to get a handle on its online shopping offerings.
COVID-19 dramatically shifted user behavior and caused an unprecedented spike in ecommerce. According to Sara Lebow from eMarketer, this trend is projected to continue over the coming years:
Following a major shift to online retail in 2020, retail ecommerce sales will continue to grow by double digits through 2023 and make up an increasing share of total retail sales worldwide. By 2023, we project worldwide retail ecommerce sales will total $6.169 trillion and make up a 22.3% share of total retail sales, up from $3.351 trillion and 13.8% in 2019."

Worldwide ecommerce continues double-digit growth following pandemic push to online, eMarketer
Within the first months of the COVID-19 pandemic, Google quickly responded with a variety of new features and products for searchers and business owners alike.

I documented these changes in several presentations throughout 2020 via a compiled list of all the Search Engine Roundtable updates about Coronavirus:
There was one Google update in particular that stood out among all the rest: Google making it free to display products in Google Shopping via Google's Merchant Center.
Google's Merchant Center was previously reserved for paid advertisements only, known as Product Listing Ads (PLAs). According to Google, the coronavirus pandemic "intensified the threats" facing the retail sector, making digital commerce a "lifeline for retailers." Allowing merchants to sell free of charge on Google meant "free exposure to millions of people who come to Google every day for their shopping needs." This change ultimately led to a 70% increase in the size of Google's product catalog and an 80% increase in the number of Google Shopping merchants.
While this change was clearly beneficial for both users and merchants and was a welcome change during the pandemic, it's also important to consider why expanding the Merchant Center might be valuable to Google from a business perspective. The drastic increase in Merchant Center usage brings awareness to millions of new site owners about the benefits of having products listed in Google Shopping, which, hopefully for Google, encourages them to then invest in Google Shopping Ads.
It's no secret that Google Shopping is a major revenue driver for Google. More than 80% of Alphabet's revenue comes from Google Ads, and Shopping accounts for a significant portion. According to Storegrowers, "Google Shopping now accounts for 65% for all Google Ads clicks and for 89% of non-branded Google search ad clicks of retailers. Shopping Ads have also been more profitable in the same period, netting advertisers 12% more revenue per click than Search Ads on the desktop for non-branded keywords."
Bill Ready: Google's New Sheriff in Town
In January of 2020, Google hired Bill Ready to be its new President of Commerce. His title would later be updated to President of Commerce, Payments & Next Billion Users, which highlights how important his role is for Google's growth. Ready previously served in a number of impressive roles, such as COO of Paypal and CEO of Venmo, making him highly qualified to help transform digital commerce on Google.
Ready hit the ground running with a number of Google updates clearly aimed at taking back market share from Amazon and making Google Shopping more appealing for merchants and shoppers alike.
Announced on his blog and at Google I/O and Search On, Ready outlined a number of new features that enhance the shopping experience on Google, such as: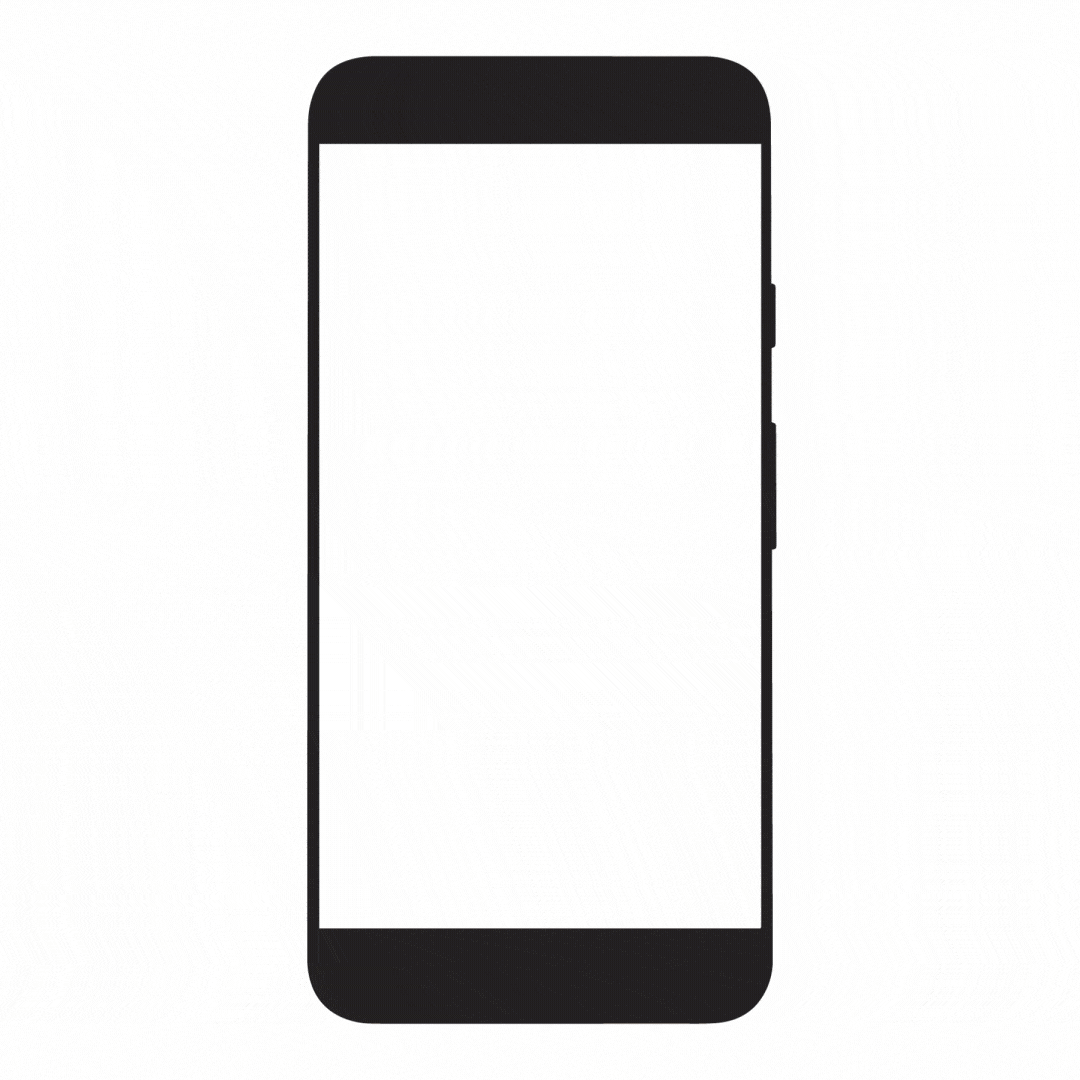 Google's new partnership with Shopify, enabling millions of Shopify merchants to easily list their products in Google Shopping via the free Google Channel Shopify App

New integration options for Woocommerce, GoDaddy and Square in the Merchant Center

Google's new Shopping Graph, "a comprehensive, real-time dataset of products, inventory, and merchants with more than 24 billion listings," which is similar to Google's Knowledge Graph but specifically for products
"Window shopping" directly on search, leveraging a variety of enhanced features to improve the look and feel of product results in Google's organic listings
In-store inventory from home: the ability for users to see whether businesses listed in Google Maps have individual products in stock at specific locations
Brands are now offered the option of adding business attributes such as "Black-owned" or "women-owned" through Google Merchant Center
Leveraging Google Lens on Android devices, iOS, and Google Chrome, giving users the ability to identify and ultimately shop for products contained within images or screenshots
Using AR to improve the shopping experience, such as virtually trying on makeup before purchasing a makeup item on Google
Merchant loyalty programs, which allow merchants to offer perks like free shipping or discounts to loyal customers
The ability for merchants to highlight deals through the Merchant Center, such as Black Friday or Cyber Monday
These and other initiatives make it clear that Google is heavily investing in differentiating its shopping experience from what is offered by Amazon, making the Google Shopping marketplace a more appealing environment for advertisers.
How Do These Changes Impact Organic Search & SEO?
Like 2021, 2022 is shaping up to be an eventful year for ecommerce SEO, especially in terms of the new features and result types Google shows for transactional queries.
Google has already begun to enhance the appearance of product results beyond what is already displayed with Product Schema. Now, it's common for product results to see a variety of image thumbnails that Google pulls algorithmically from the website and shows above the page title and description. Google has also been testing other features, such as multiple indented results, which can even include rich results — a goldmine for ecommerce websites.
In 2021, Google updated its Search Central documentation on ecommerce, providing extensive recommendations for ecommerce sites to improve visibility in Google search.
Google also recently launched a new organic feature called "Shops," which highlights product availability at popular stores. The feature is only available on mobile devices and shows anywhere from three to ten featured shops, depending on product availability.
Leveraging Google's Merchant Center is crucial for every ecommerce merchant as it's now free for all merchants. Merchants can sign up here and should also take advantage of Google's new auto-tagging feature for better tracking of performance on Google Shopping.
Google's Product Review Updates
Google's content policies for product review sites became more strict in 2021. Google launched two updates in April and December, called "Product Review Updates," aimed at reducing the visibility of thin, duplicative, or unhelpful product review content and elevating rankings for websites with thorough, in-depth reviews written by experts.
Google appears to be ramping up how it evaluates the quality and E-A-T of product review sites by encouraging site owners to consider the following questions when providing product review content:
• Express expert knowledge about products where appropriate?

• Show what the product is like physically, or how it is used, with unique content beyond what's provided by the manufacturer?

• Provide quantitative measurements about how a product measures up in various categories of performance?

• Explain what sets a product apart from its competitors?

• Cover comparable products to consider or explain which products might be best for certain uses or circumstances?

• Discuss the benefits and drawbacks of a particular product based on research?

• Describe how a product has evolved from previous models or releases to provide improvements, address issues, or otherwise help users in making a purchase decision?

• Identify key decision-making factors for the product's category and how the product performs in those areas? For example, a car review might determine that fuel economy, safety, and handling are key decision-making factors and rate performance in those areas.

• Describe key choices in how a product has been designed and its effects on the users beyond what the manufacturer says?

What creators should know about Google's product reviews update
It's possible that these updates are also aimed at improving the shopping experience on Google by ensuring that only the best-quality review content reaches the top of the results. After all, researching products is an important part of the shopping journey, and offering quality review content is another way that Google can set itself apart from Amazon.
Below is an example of the impact of this type of update on a "generalist" product review site, which gained significant traction in 2021 but lost most of it with the December Product Review Update.
One interesting and somewhat surprising outcome of the Product Review update was the impact it had on many sites that are not product review sites. For example, several major players in the ecommerce space saw massive increases in visibility beginning with the December Product Review Update.
Walmart, Target, Home Depot, Best Buy, and Nordstrom all appear to have benefitted from the update despite not being product review websites.
Below is an example of a keyword where Home Depot moved into Position 1 after the Product Review Update. For the keyword "popcorn machine," the SERPs previously returned a variety of informational product review pages. After the update, three ecommerce sites moved into top positions for the same term.
It's important to keep an eye on these intent shifts when analyzing the impact of Google updates, as they're often difficult (if not impossible) to respond to with an SEO strategy. If Google thinks a transactional page better meets the search intent for a given query than a product review website, that can make it difficult for websites focused on product review content.
Predictions
In 2022, Google will continue to leverage the incredible world of data and technology at its fingertips to innovate its experience of shopping on Google.

Perhaps Google will finally develop an end-to-end shopping experience or make strategic acquisitions that enable it to ship products directly to the user without users needing to buy from retailers' websites. There may even be a world in which Google could leverage its self-driving car technology to assist in this process.

More realistically, Google will continue to introduce features that encourage the user to start product searches on Google; even if the transaction doesn't ultimately end with them. Google will also likely keep relying heavily on improvements to Google Maps, given that Amazon (currently) doesn't have a method of competing for those types of localized searches.

Ecommerce SEO will continue to become increasingly competitive as Google's algorithms evolve to reward the highest quality content and best user experience. Sites failing to meet Google's criteria for both good technical SEO and top-quality content will likely not be able to make the cut.
Takeaways
It will be interesting to see how Google continues to innovate its paid and organic listings and products for ecommerce websites. Google will likely continue to find ways to encourage more users and merchants to leverage Google Shopping, by creating an online shopping experience that rivals Amazon's excellent user experience.
Those working in SEO should pay attention to Google's latest innovations in ecommerce and Google Shopping because these changes now impact more than just paid search strategies. Continue adhering to Google's best practices for ecommerce sites, leveraging the latest structured data, and experimenting with Google's new features for brands in the Merchant Center.
Stay connected.
To learn the latest in SEO, read our expert team's freshest insights and explore our full suite of SEO services to see how we grow brands and bottom lines as a leading digital marketing agency. Have a question? Reach out to @lilyraynyc on Twitter.