Brand creative that inspires action requires a complete connection of brain and heart — or the brand and the consumer. Discovering and developing this connection can be challenging, complicating your brand story and achieving sub-par campaign results. Yet, achieving KPIs rests on the connection you've built between your brand and your audience.
How can you ensure your creative will make that connection? Asking your team and stakeholders the right questions can get you thinking about your brand, creative, and audience in a whole new way.
Here are some thought-starter questions to kick off important conversations with your team and stakeholders, ensuring you succeed at every step toward your established KPIs.
1. What Are Your Brand Guidelines?
Do you have a cohesive strategy when presenting yourself to your target audience? Setting clear brand guidelines is key to your messaging — without these guideposts, producing good creative is impossible. If you have guidelines, how long ago were they created? While there's space for retro-style branding, there's a difference between capturing that look and feel with intention and coasting on a plan set in the 1980s. You don't need to revise and update your look with the same frequency as companies like Facebook, Microsoft, Taco Bell, etc., but it's important to review and revise your guidelines to ensure you're presenting your brand in the best light.
2. What is Your Brand Identity?
A singular, crystal-clear brand identity is your north star. Today's complex customer journeys and multi-faceted marketing landscape make it easy to dilute or disregard a cohesive brand identity. How recently have you audited your brand across its many touchpoints? Do you find messaging that needs to be more developed or consistent, or creative that no longer rings true to your target audience? A strong brand foundation is built from strategic, thoughtful, and impactful creative evolution that spurs growth for your businesses. While it's impossible to get perfect every time, establishing and striving for a consistent brand identity ensures you build trust and connect with the people that count. One place to examine the execution of your brand identity is through your campaign creative.
3. Do You Have an Existing Campaign?
Reviewing your existing campaigns needs to be one of your first steps before launching a new one. What type of campaign are you currently running? Does it accurately reflect how you want to present yourself as a brand? Does it match your brand guidelines? How effective has it been in reaching your target audience? Measurement is key when considering whether to shift campaign directions — without accurate data, it's impossible to know for sure whether or not it's performing effectively. Taking that data to plan out an extension of your existing campaign or a pivot to a new direction to better target your audience is key to reaching the people you want to when you want to.
4. Is Your Creative Cohesive Across Channels?
Your creative needs to display a certain level of visual consistency across the different channels you're using. Maintaining a consistent image and voice helps your message resonate with your audience, making it easier for them to connect your message to your brand, no matter where they see it. This isn't to say that your creative on a billboard needs to be identical to advertising on a streaming service, but there does need to be a clear baseline that connects them across platforms and formats. Strong brand guidelines help inform this step, but it takes more to develop consistent and effective creative that takes full advantage of the specific platform on which it's displayed. Establishing a clear direction and encouraging communication between the teams working on your projects can help you ensure cohesive creative across channels.
5. Is Creative Why You Aren't Hitting Your Goals?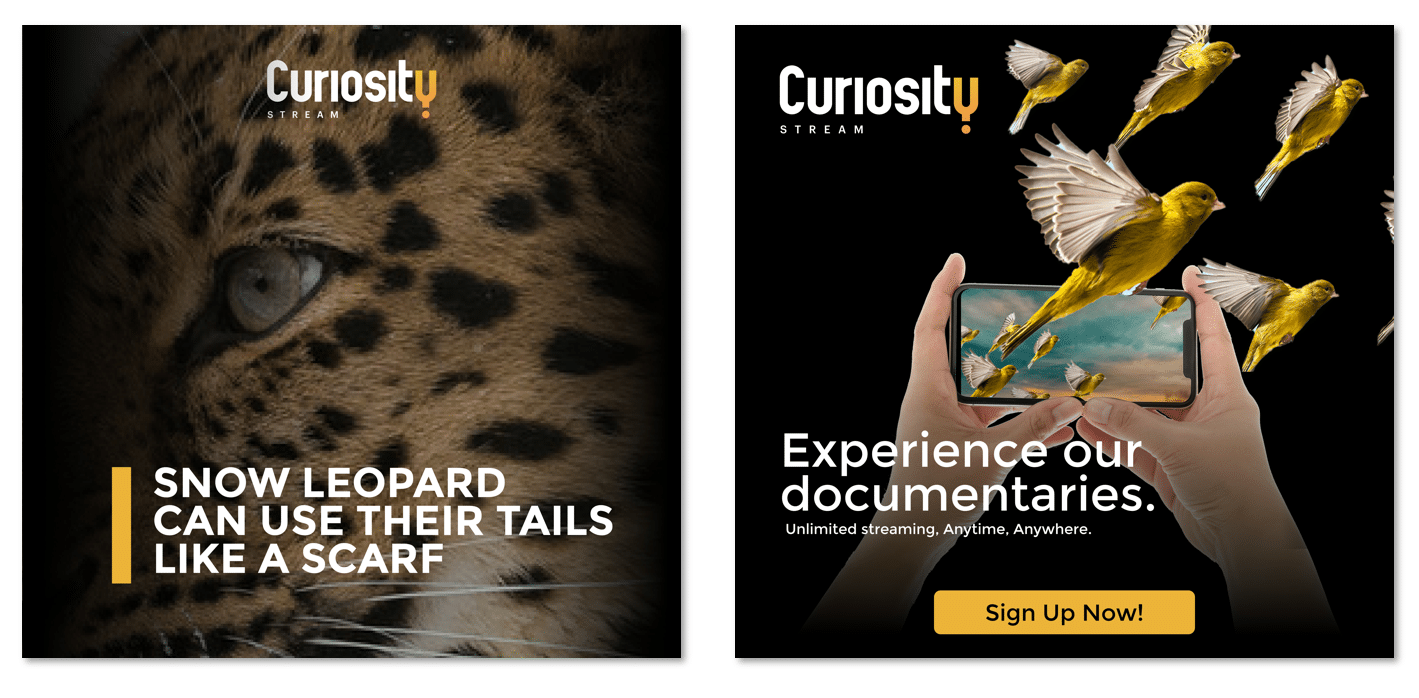 If you aren't hitting your goals in your campaign, do you know why? Is the design of your messaging conducive to bringing in your target audience, or is there something else that's preventing your target audience from reaching out? Sometimes your creative can be the problem, but it's important to understand the friction points before giving up on your current campaign and starting from scratch. There could be other issues impacting your conversions. Is there a clear and easy way for your audience to navigate from the creative to your contact or landing page? Building your creative to provide clear and easy ways for your target audience to take the next step in the conversion process is key to running an effective campaign.
6. Are You Testing Your Ads and Landing Pages?
Taking the time to produce effective creative can help set you apart from your competition and catch the eye of your target audience. One of the best ways to do that is to create a slate of options to roll out in order to gather data and insights. What type of visual resonates best with your target customers? What format draws in the most leads? What channels drive the most conversions? Building a range of messaging options with your creative and running tests to see which ones have the largest impact can help you build a clearer picture of what types of messaging will have the greatest impact and lead to better results from your campaign.
7. Are You Taking Full Advantage of Visuals?
Including visuals is an obvious step in any creative campaign, but how are you choosing what type of visuals to include? Do you know what resonates best with your target audience, and are you using these mediums to their full potential? Would a short-form video work best to reach your target audience, or would an extended version land better? Understanding the pros and cons of your visual options will help you design and implement creative that resonates with your potential customer base. Working with a team to capture the intent behind your messaging and effectively convey it through photo and video shoots can greatly expand the reach and impact of your message.
8. Do You Have Channel-Specific Strategies?
People interact differently with each platform, and advertisements that resonate extremely well on one may fall completely flat on another. How you present yourself on TikTok should not be the same as on Instagram, Facebook, YouTube, etc., and understanding how to speak with each audience is key to creating effective messaging. Do you have a social team that can help guide your creative on those platforms? Do you have a team dedicated to understanding OTT and CTV options? Is your audience more receptive to physical mail, and do you know how to best get in front of these potential customers? Unraveling and understanding the nuance of each potential platform is a key step in producing creative that speaks to the people you want to reach in the most effective way.
9. Is Your Creative Speaking to Your Audience?
Not everyone responds to advertisements and messages in the same way, and understanding your audience is a key step toward producing creative that has an impact. Do you know what kind of messaging resonates best with your target audience? Is your creative speaking to the people you want to reach? Different creative resonates with different audiences — visuals that capture the eye of someone looking for a sweet Rosé should look different from an advertisement for a mutual fund. Using audience science to build a clear picture of desired potential customers should inform the direction your creative takes in order to best reach them where they're already looking. No matter how good your creative may be, if it isn't built with a clear picture of who you want it to speak to in mind, you're taking a huge risk that it will fall flat and lead to lackluster results.
10. Is Your Creative Aligned With Your Strategy?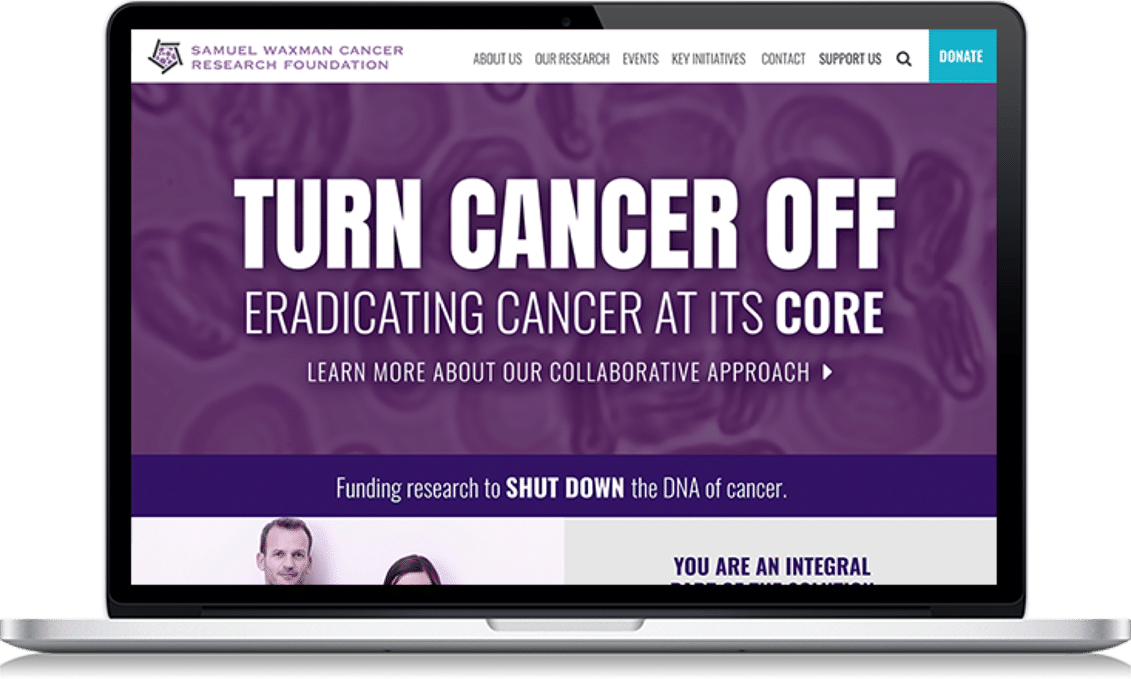 Your creative needs to support your business strategy. Does your strategy accurately reflect the direction you want your business to go? Does your creative match the tone and identity of your brand? Ultimately, your strategy needs to set the framework for every decision you make. Ensuring that you have this strong base to work off of needs to be the first step you take in order to accurately present yourself in advertisements and messaging. If your strategy doesn't fit your current needs, your creative will always be off.
11. How Are You Measuring Your Creative?
Collecting data on your creative needs to be a core step in building any campaign. Without it, you're effectively flying blind. You need to implement data-collecting steps and integrate data-collecting tools before you launch any campaign. Ask yourself — how are you testing the effectiveness of your ads? Do you have a plan on how to turn that data into actional items to optimize your messaging based on these results? If you can't quantify the effect of your campaign, it will be next to impossible to accurately understand its impact. Not only will this data inform how you need to adjust your active campaigns, but it can also give you valuable insights to help guide your messaging and creative for your next campaign.
Keeping these questions in mind will help you plan, build, and execute your creative plans for your business. It's important to keep in mind that quality creative is only one part of a data-centric, performance-driven strategy, giving you the power to know more and do more. Dig deeper into how to maximize your ad testing budget, or let's talk about how to achieve more for your marketing — and your business.