Activate, measure, and maximize your paid social strategy.
Looking to go beyond vanity metrics and transform your social strategy? Our paid social program fully integrates into your entire media mix, aligning your presence with revenue goals.
Social that's aligned with your business goals.

We activate high-value audiences with award-winning performance creative across every social platform.

As a true partner, we leverage our consumer intelligence, media prowess, and analytics expertise to ensure your brand growth. Through strategic storytelling, we share your brand values, vaulting you ahead of the competition.

As a Meta Business Partner, we use everything in our arsenal to achieve peak performance.
From audience to optimization, strategic growth is top-of-mind.
Experts in the entire social ecosystem.
From staying ahead of established platforms to testing opportunities on TikTok and others, we ensure your success in-market, natively embedding your brand in the most trafficked media in consumers' everyday lives.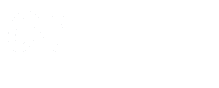 Know more about the people who can power your business growth with millions of real-time data points from devices and the web.
Geographic
Lifestyle
In-Market
Contextual
Remarketing
Look-A-Like
The science of impactful social.
Experiment, test, optimize. Our paid social approach is methodical, utilizing data for every decision from creative to ad formats. We apply custom audiences to clear strategies and scale social performance.
Meta Business Partner
From education to new productions and round-the-clock support, our status as a Meta Business Partner ensures your access to cutting-edge solutions from the largest social platform.
Case Study
Our unique audience-centered approach and strategic influencer marketing elevated this brand's consumer awareness and Amazon sales during peak season.
Looking to explore untapped channels?
Discover more paid social insights.