For people searching for a product, service, or experience "near me," Google is no longer the only player in the game.
Businesses looking to be front and center in local searches — and the minds of potential customers — now have a new opportunity. Until recently, excelling at local search centered on your Google Business Profile (GBP) and Apple Maps was pretty much just another standard citation.
However, on January 11, 2023, Apple officially threw its hat into the local SEO ring with Apple Business Connect – giving us the fun acronym "ABC." While Apple has had Apple Maps Connect for some time, local SEO marketers and experts knew GBP was more robust, with different digital "nooks and crannies" that should never be left unfilled.
Now though? It's a whole other ball game, especially as the iPhone is officially America's most sought-after smartphone, with 57% of market sales in Q2 2022.
Apple Business Connect is a free tool that allows business owners to manage their online presence with an entirely different experience. Specifically, Apple says it "allows businesses of all sizes to claim their location place cards and customize the way key information appears to more than a billion Apple users across Apple Maps, Messages, Wallet, Siri, and other apps."
How can you set up your business on this free tool? And what unique benefits does it offer? Let's jump into some of ABC's most prominent features, how to set up your account, and what you'll find when you log in.
Instead of a Profile, it's a Place Card.
While Google calls each listing a "Profile," Apple calls your business account a "Place Card."
You can set up your account and Place Card here.
Once you have your account set up and verified using your existing or newly created Apple ID, you can access your Place Card in Business Connect and begin making changes (what we in the digital marketing world call optimization.)
How to Update Your Business Connect Place Card
One interesting difference from GBP is the way you can add and update information. While GBP has businesses edit within the search results, Apple enables editing through a back-end dashboard.

Of note: Google recently turned local SEO teams on their heads when it removed the old dashboard experience we all came to know (and arguably, love) over the years. Apple must have heard our cries because the Place Card dashboard is similar to the old dashboard in GBP.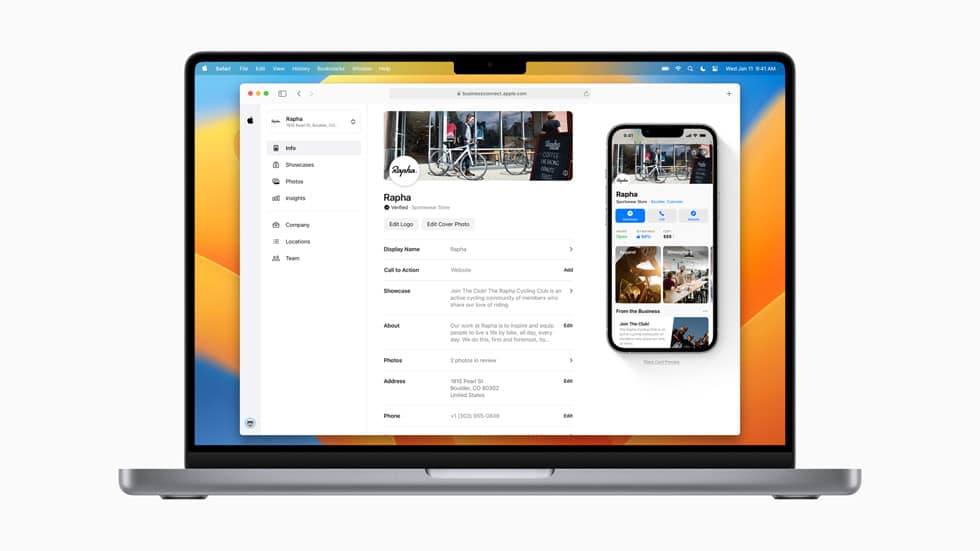 With ABC, you can add a business name, address, phone number, website, business hours, location images, logos, an "about" section, and so much more.
There is also a feature called "Showcases," which parallels GBP's "Posts" feature.
Also available on Business Connect is an "Insights" feature. That presumably will be similar to the "Performance" section in GBP, providing high-level data on calls, clicks, directions, messaging and bookings (when applicable).
What's the benefit of Apple Business Connect?
Historically, businesses were primarily dependent on Google and Google Products (like GBP and Google Maps) to engage with and reach their audiences in local search. Now, Apple Business Connect has created another opportunity for local businesses to do just that. While Apple itself stands to gain from this move, businesses are poised to be the real winners. Their offerings will be more prominent for Apple customers, who are around half of Americans who own smartphones.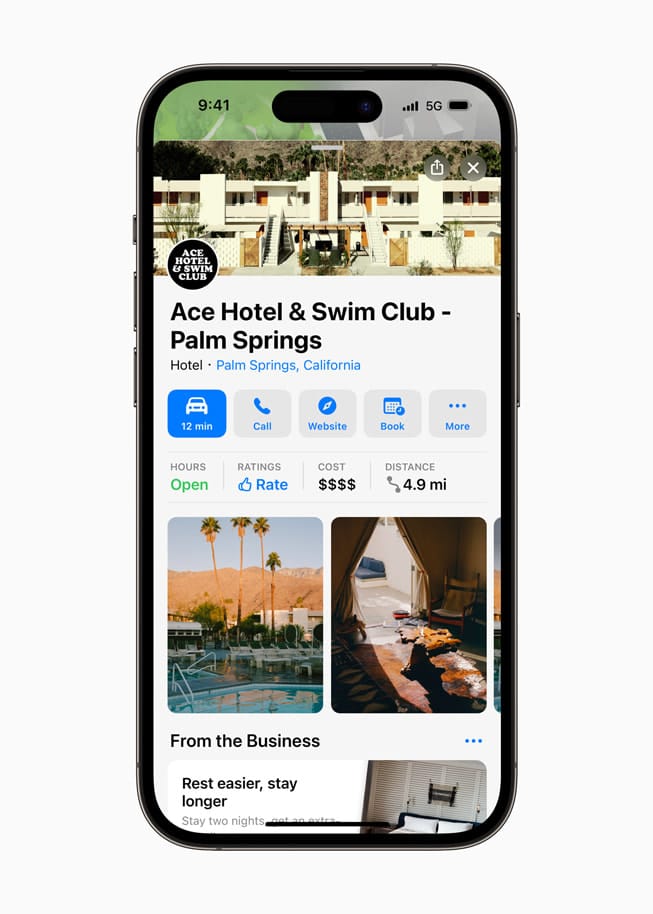 Should Your Business Be On Apple Business Connect?
Absolutely.
It's easy to get started by following these simple instructions.
If you already have an Apple ID, log into your Business Connect account, and check on your Place Card to ensure everything is correct.

Use this time to learn your way around this new tool, and look for those unfilled fields that you can use to your business's advantage.

If you don't have an Apple ID, you can create one in just a few minutes, and then go through the simple process of claiming your business online through Business Connect.
Can you manage multiple business locations on Apple Business Connect?
Yes, very similar to GBP, you can have more than one Business Connect location.
For those businesses that need to manage their locations at scale, Apple is offering an integration with Apple Business Connect API. In short, this allows a seamless customer experience, ensuring the place cards have up-to-date, accurate information about each location. Whether you have a national chain, a franchise operation, or multi-location businesses that function as local, small businesses in their community, Apple Business Connect should be fully optimized to increase the visibility of every location.
Learn more about local SEO
Many businesses still aren't focused on one of their main traffic sources — their digital front door. Your business's results and ranking in local search results impact your customer experience and bottom line. Whether you have one or one hundred locations, the online information across the local search ecosystem must be accurate, consistent, and comprehensive to rank well. And now Apple Business Connect offers even more visibility any business. How welcoming is your digital front door to customers searching "near me" right now?
We can help you:
Develop a local search strategy
Verify your Google Business Profile
Manage Apple Business Connect
Optimize your local search presence
And more!
Gaining local visibility is only one part of a data-centric, performance-driven strategy, giving you the power to know more and do more. Dig deeper into how to start improving your local search presence, or let's talk about how to achieve more for your marketing—and your business.