We're excited to announce that DX Marketing (DXM) is joining our team, thanks to a strategic acquisition by our parent company Vision-Sourcelink and backed by H.I.G. Capital.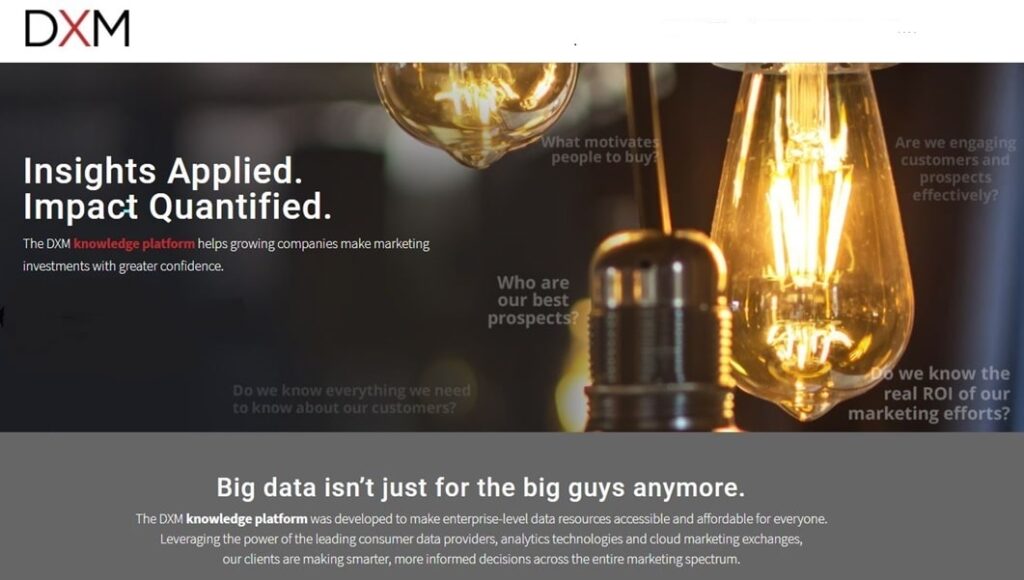 With DXM's acquisition, we will be able to provide our clients access to enterprise-level data and analytics intelligence, immediately allowing them to make informed omnichannel marketing investments that deliver strong ROI. We also look forward to the valuable insights of DXM Founder Ray Owens, who sits on Oracle's Global Data Leaders and Data Cloud DMP Customer Advisory boards, as we continue to evolve our data-driven digital media, paid search, paid social, SEO, social media, analytics, and performance creative services.
Our CEO Michael Coppola says "we're excited about DXM joining our team. This acquisition helps us strategically enhance our audience targeting capabilities, turbo-charging our media teams' ability to create measurable sales lift and ROI."
Agency President Michael Candullo adds "DXM's talented team and unique one-to-one targeting methods are game-changers for our data-driven organization."
For more context, read the full press release by our parent company here.
To learn more about Amsive Digital's award-winning, data-driven digital marketing services, contact us today.