Amplify member enrollment with audience-led AEP marketing.
Focused on long-term plan growth, we connect each dot on the journey to enrollment with strategy built from applied Audience Science™.
We plan your path to top AEP performance.
Compete and win during AEP with untapped consumer intelligence, personalized member experiences, and multichannel strategy that supports every key touchpoint on members' journeys toward an optimal Medicare Advantage plan.
The journey to enrollment is not linear. We deliver effective strategy that's centered on your best audiences – through exceptional segmentation and modeling.

Knowing the right signals, behaviors, and media consumption maps multichannel campaigns with a robust media mix to educate, inform, and inspire from every angle.
Guide prospective members on their journey to enrollment. As consumer behavior changes, our audience-led strategy adapts ahead of the curve. Narrowly focused on what will push enrollment growth even further.
Member Acquisition
Target your best prospective members by leveraging healthcare-specific data from consumers within your service area. We utilize our agency data platform representing 250 million consumers with over 70,000 online activity data points to develop a 360° picture of the people who can be primed to power enrollment growth.
Onboarding
Deepen relationships with new members through personalized experiences centered on long-term value. Our audience-led strategy strengthens connections with members from initial introductions through each yearly renewal. Encourage plan utilization, routinely reinforcing why they made the right choice.
Retention & Engagement
Maintain high retention rates and reduce attrition with forward-thinking strategy and quick responses to evolving member needs, building loyalty over time.
Attract and grow sustainable member relationships.
From audience strategy to holistic measurement, we supercharge your AEP marketing performance – year after year.
Identify your target audience.
Within the competitive landscape, know who's worth your investment. Target your ideal audience by uniting online and offline data oints to create a full picture of your best existing members – and people just like them.
Efficient multichannel strategy.
Audience insights drive channel decisions from direct to digital – spanning an ecosystem of media choices. Efficiency strategy that reduces waste is dialed into data-driven campaign planning that builds off each success.
Creative that sings. Messaging that moves.
We deliver performance creative rooted in the authentic, singular value of your brand. Every touchpoint and interaction is strategic and solely focused on guiding prospective and current members within their unique enrollment journey.
Iterate. Improve. Outperform.
Analyze and optimize effectiveness from enrollment to retention with our suite of measurement solutions. Prove the ROI of your marketing investment with our dedication to continuous advancement.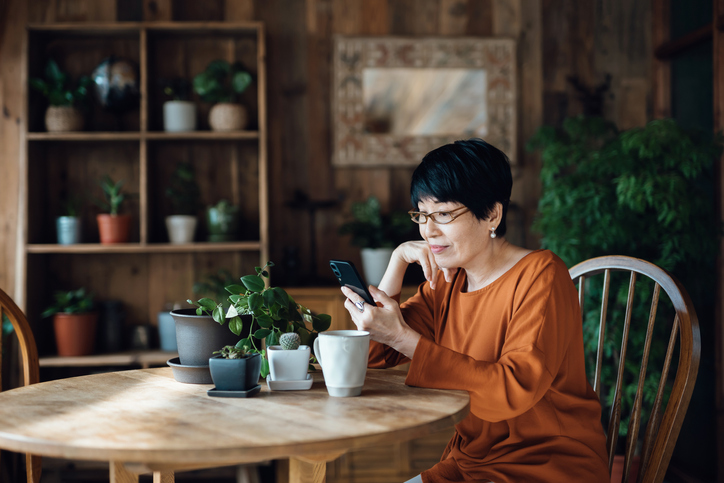 Case Study
Our data-driven creative strategies broke through national benchmarks in the Medicare Advantage market, resulting in groundbreaking campaign performance.